Recipes
Potato Rosti with Dinda Jerked Beef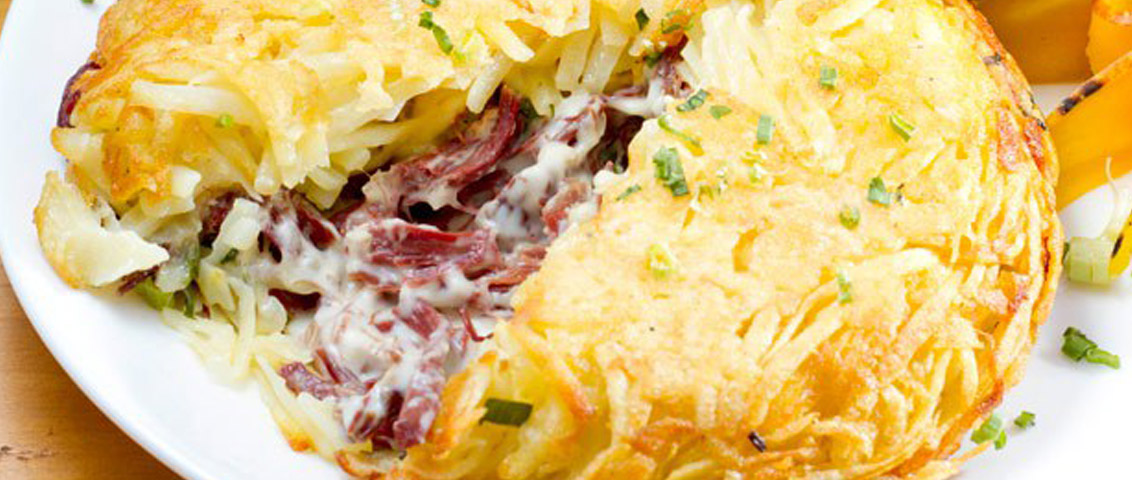 Ingredients
• 300g of Dinda jerked beef, precooked and shredded
• 3 medium potatoes with skin
• Water
• Salt to taste
• ¼ cup of oil
• Cream cheese
Directions
Cook the potatoes with skin in boiling water with salt. Do not let it cook too much, the potatoes should be firm.
As soon as the potatoes cool, peel them and pass on the grater.
Put half the oil in a frying pan and take to the fire with a portion of grated potatoes, covering the bottom of the pan. Press with a spatula.
Mix the cream cheese with Dinda jerked beef and put on top of the potato. Then finish with another layer of potatoes. Press again with the spatula and let it fry until the bottom is golden.
In another pan, put the other half of the oil, place on top of the first pan and flip quickly so the part which is not yet golden is facing down and the potatoes do not dismantle. Take to the fire to fry the other side too.
Ready! Now just enjoy these wonderful Dinda recipes!