Recipes
Vegetarian Pie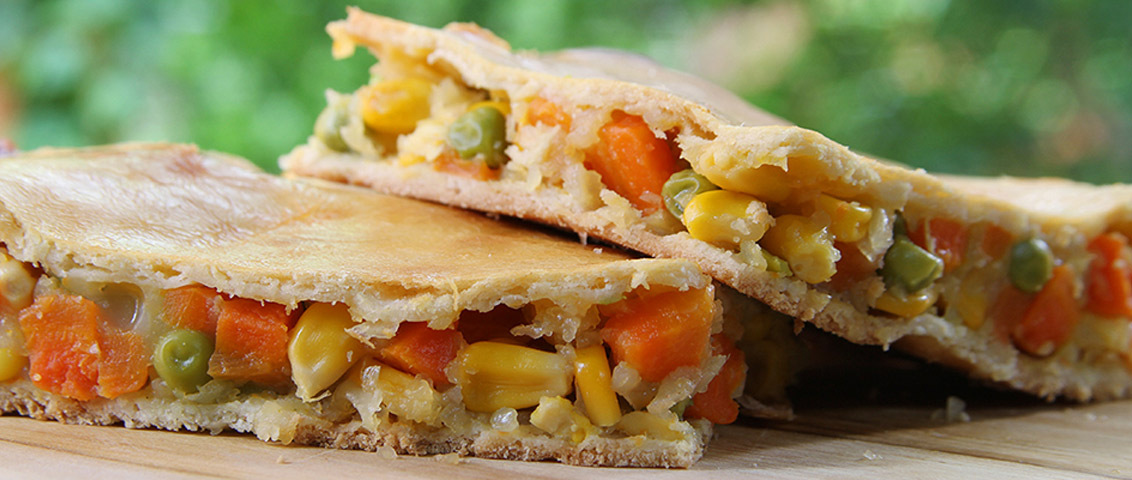 Ingredients
• 1/2 cup of oil
• 1 and 1/2 cup of milk
• 2 eggs
• Salt to taste
• 1 and 1/2 cup of Dinda wheat flour
• 1/2 cup of corn starch
• 1 tablespoon of baking powder
• For the filling:
• ½ can of Dinda sweet corn (drained)
• ½ can of Dinda green peas (drained)
• ½ can of Dinda carrots (drained)
• 1 tomato chopped (peeled and without seeds)
• Parsley chopped to taste
• Dinda Margarine to grease the pan
Directions
Separate all ingredients of filling, mix everything in a bowl and set aside.
To make the pie's dough, mix in the blender the oil, along with the milk and eggs until smooth.
Put the salt (to taste), then gradually add the Dinda flour and the corn starch.
Mix until it is well blended.
Add the baking powder and whisk just to mix a little.
Place the dough in a pan greased with Dinda margarine.
Spread all the filling over the dough. Then mix until it penetrates the dough.
Put it in the oven preheated at 200°C for 30 minutes.