Recipes
Tuna oven pasta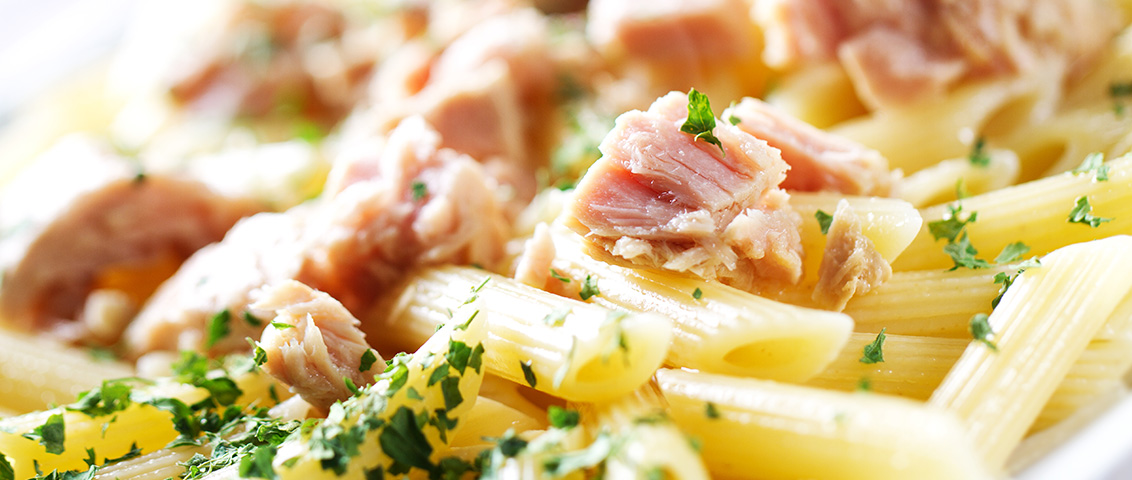 Ingredients
• 500g Penne Rigate Dinda Pasta
• 400g cream cheese
• 200g heavy cream
• 1 tablespoon olive oil
• 2 cloves garlic, minced
• 1 medium onion, chopped
• 1 cup of cooked and chopped broccoli
• 1 can of Dinda Peeled Tomato Cubes
• 2 cans of Dinda Tuna Chunks
• 1 tablespoon chopped parsley
• 2 cups grated cheese
Directions
Cook the pasta normally.
Put in a large rectangular refractory and set aside.
Preheat oven to medium (180 °).
In a pan, heat the olive oil over medium heat, place the garlic and onion and fry until lightly browned.
Add the cream cheese and heavy cream and mix.
Remove from heat and add the broccoli, tomato, tuna, parsley and muzzarella cheese.
Place on reserved macaroni and mix gently.
Sprinkle Parmesan cheese and bake for 10 minutes.
Serve next.