Jerked Beef
Cured and dried salted beef.
Nutritional information
Amount per serving 30g
Energetic value 69 kcal = 289 kj
Carbohydrates 0g
Proteins 7.2g
Total Fat 4.5g
Saturated fat 1.4g
Trans Fats 0g
Dietary fiber 0g
Sodium 1.686 mg
100g portion
Energy Value 19Kcal/81kJ
Carbohydrate 3g
Proteins 1g
Total fat 0g
Saturated fat 0g
Fiber feed 1g
Sodium 40mg"


Other sizes avaliable upon consulting.
Plastic packaging
Keep in a dry and cool place.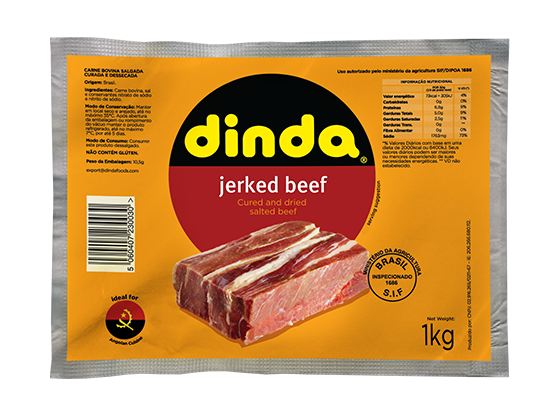 *Merely illustrative image