Recipes
Micate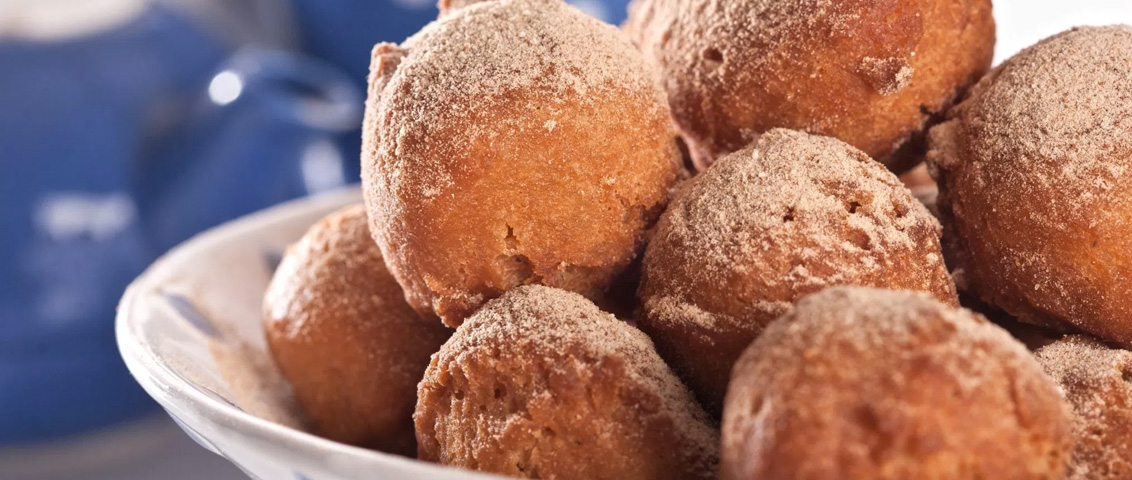 Ingredients
• 2 eggs
• 3/4 cups of Dinda Sugar
• 2 tablespoons Dinda Margarine
• 1/2 teaspoon of salt
• 1 tablespoon baking powder
• 1 cup of milk
• 2 cups Dinda Wheat Flour
• Canola oil for frying
• Cinnamon powder for sprinkling
Directions
Mix the eggs, butter, sugar and salt in a bowl.
Add milk and wheat flour stirring with a spoon.
Put oil in a pan and bring to a high heat.
When the oil heats up, lower the heat.
Use two tablespoons of dessert to shape the muffins.
Carefully place small portions of muffin in the hot oil.
Let it fry until golden brown.
Put the muffin in a plate lined with paper towels.
Add sugar and cinnamon powder and mix well.
Pass the muffin into the mixture and serve the next.