Recipes
Sandwich with Dinda Jerked Beef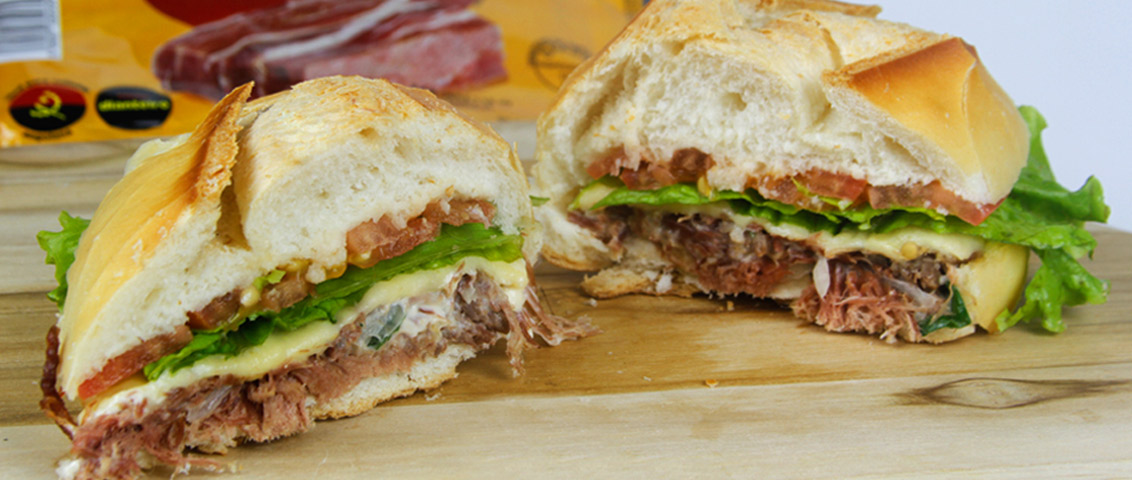 Ingredients
• chopped onion
• chopped garlic
• Dinda butter
• Dinda jerked beef
• chives to stir-fry
• parsley to stir-fry
• mayonnaise
• bread
• lettuce
• tomato in slices
• cheese in slices
Directions
Sauté the onions in butter, and then add the garlic.
Put the shredded Dinda jerked beef to stir-fry quickly, add the chives and parsley.
Spread mayonnaise on one half of the bread. Then add the stir-fried Dinda jerked beef.
Cover with the cheese and take half of the bread for grating in the oven (low heat)
As soon as it is brown, assemble the salad on the cheese.
Finally, put the other half of the bread on top and cut in half.